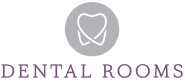 £
Wimbledon
020 8946 2426
Dental Rooms
I attended the Dental Rooms for implant surgery. Dr Patel performed with great care and skill in what is a complex procedure. He was patient, approachable and answered any queries in a clear and easy to understand manner.
The staff are courteous, helpful and knowledgeable and always willing to assist.
The premises are plush and superbly equipped, with hygiene a priority. I have recommended Dr Patel and the Dental Rooms to my friends and colleges.
A. Adoki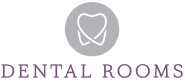 £
Wimbledon
020 8946 2426
Dental Rooms
You look at yourself everyday, your reflection becomes so familiar you actually stop seeing yourself. I had become used to my wonky teeth, they didn't bother me. Then I had an accident knocking a front tooth back which required root canal treatment. Suddenly I saw myself afresh, I became embarrassed by my appearance.
Angela was recommended to me and I have no hesitation in recommending her. The best testimonial I can give her is my smile. Now, what to do about the crows feet from all this smiling?
K. Scanlan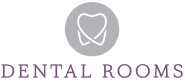 £
Wimbledon
020 8946 2426
Dental Rooms
Opting for Incognito braces under the care of Angela at Dental Rooms was the best decision I have ever made. My fiance has perfect teeth and her father is also a dentist so I felt it was about time that I sorted mine out to avoid any embarrassment from our wedding day photos! After about a week of getting used to the feel of the braces when eating and having a very minor lisp, they were actually very easy to get along with. There was some discomfort during the first few days but this was a very small price to pay considering the excellent final result. Now I can smile with pride as I stand alongside my future wife. Thank you to all of those involved in my treatment plan.
S. Brown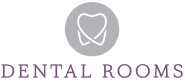 £
Wimbledon
020 8946 2426
Dental Rooms
Angela and the team at Dental Rooms
Thank you for giving me fantastic straight teeth. I cannot tell you how much my confidence has grown. I wish you all the best success.
All my love..
V, Holton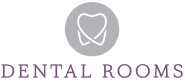 £
Wimbledon
020 8946 2426
Dental Rooms
Dear Dr Patel
Thank you very much for looking after my teeth so well. The bridge is perfect and the colour of the tooth looks very good.
With best wishes.
C, Lewis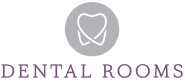 £
Wimbledon
020 8946 2426
Dental Rooms
Dr Bina Patel
Thank you for copying the report sent to Ruby. All is well and I'm pleased to tell you that when the feeling returned after the procedure I felt NO pain. A great result on the day. Thank you again
D, Rigby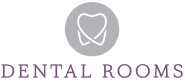 £
Wimbledon
020 8946 2426
Dental Rooms
Dear Tommy and Nicola,
I'm very pleased to let you know that my wife fully approved of the final results. So the way now opens up for that second career in the media! Thank you for all your hard work.
G. Williams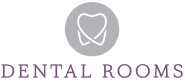 £
Wimbledon
020 8946 2426
Dental Rooms
Hi Dev,
My treatment completed I'm delighted to recommend Dr Dev Patel as an expert practitioner, confidently leading his calm, assured team of professionals.
A. Smith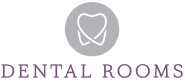 £
Wimbledon
020 8946 2426
Dental Rooms
Dev,
It took time and skill to rescue my mouth!
Thank you so much for the effort and skill that you and your partners have displayed, I feel so much better now that I have a matching smile back again and the confidence to know that I won't be embarrassed by poor teeth again.
I felt trepidation with the amount of surgery that was expected but my concern was unwarranted aside from a couple of unpleasant injections but even that pain was reduced by whatever you applied in advance.
So, Thank you for the work you did – I happily recommend anyone with problem teeth to visit you.
Thank you,
B. Todd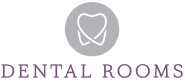 £
Wimbledon
020 8946 2426
Dental Rooms
After I had chosen The Dental Rooms for an implant operation, they provided a slick and professional service from start to finish. Everyone was friendly from the receptionist to the surgeon himself, putting me at my ease and explaining the whole process, both initially and then as we went along. Surgery visit timings were always made to suit me and not them and they gave me the feeling that I mattered and was important to them.
The surgery itself is slick, modern and very relaxed and I always felt that I was in capable hands. My dental surgeon, Dev Patel is clearly a dental perfectionist and clearly proud both of the work he does and the reputation he has established. He has every right to be so.
J. De Walden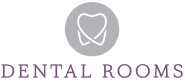 £
Wimbledon
020 8946 2426
Dental Rooms
Having just completed my course of treatment, I should like to express my delight at the results. I am sure you will remember that when I first came to see you I was so phobic about dentistry that I hadn't visited a dentist for over 40 years. But you were friendly and non-judgmental and, in just the initial session, you gave me sufficient confidence to embark on a course of treatment that not only restored the appearance of my mouth but improved it. I have been particularly impressed by the care that both you and Angela have taken over every aspect of the treatment. The result is that, after previously being embarrassed to open my mouth, I am now able to smile, laugh and sing with confidence. The before--and-after pictures speak for themselves, and I shall have no hesitation in recommending your practice to any of my friends and acquaintances.
B. Scoltock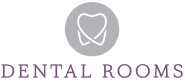 £
Wimbledon
020 8946 2426
Dental Rooms
Dear Dr Cilliers,
I would also like to say how pleased I was with the treatment that I receive. You may remember that I had lost portions of enamel from many of my front teeth, probably due to levels of citric fruit that I regularly eat. Your treatment to replace this enamel was unbelievably effective and whereas before I was too self conscious to open my mouth I now feel totally confident with the look of my teeth.
It really is almost impossible to see where the teeth have been filled and I am extremely grateful to you for doing such an excellent job.
Thanks again.
Yours Sincerely,
I. Burks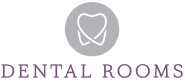 £
Wimbledon
020 8946 2426
Dental Rooms
This dental practice has a very relaxed feel about it; friendly, professional and competent in all manner of dentistry. Making the patient feel confident and stress-free and at ease with the works to be carried out.
On completion, the finish to the teeth is of a high standard of expertise and most importantly, pain free.
After care advice is extremely good and helpful. I leave the practice feeling happy and most grateful to Dr Tommy Cilliers and his colleagues at the Dental Rooms.
Yours truly,
L. Tamplin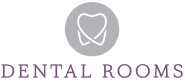 £
Wimbledon
020 8946 2426
Dental Rooms
To whom it may concern, My family and I have been patients of Dr Cilliers at the Dental Rooms since its inception. We are extremely satisfied with the quality of care provided by Dr Cilliers. He has the ability to put his patients at ease and takes time to explain procedures that he carries out. He is an engaging conversationalist, which make our visits a pleasant experience.
Sincerely yours,
S. Krishnamurthy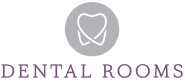 £
Wimbledon
020 8946 2426
Dental Rooms
Dear Dr Patel,
Just a few lines to express my appreciation and to say thank you, thank you, thank you very much, you have given me back my confidence and peace of mind.
I think you are great in your profession and I would recommend you to anyone, for me you are the best!
Thank you again,
P. Morbi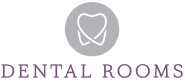 £
Wimbledon
020 8946 2426
Dental Rooms
As a woman born in the 1960's with grown up children in their 20's I finally plucked up the courage to have a brace fitted, having hated my teeth with them overlapping and leaning back, my eye teeth resembled fangs and most importantly protruding chin!.
13 months on, I can not begin to explain the difference the brace made, my teeth are straight and look great, they sit straight and not tilted back resulting in my lips appearing fuller, my fangs having been turned no longer resemble fangs and the complete profile of my face has changed. I no longer hate my teeth, chin or smile, and whilst before would have avoided smiling now I smile all the time.
They say life begins at 40, and in my case it began in my forties, after treatment provided by Angela & her professional team! What stars, my only regret was to have waited so long!
Angela Thank you and your team for the positive impact you have had on my life, I could never have guessed a brace would have such an impact! Regards
S. Campbell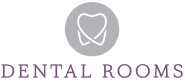 £
Wimbledon
020 8946 2426
Dental Rooms
Dear Dr Cilliers,
You may recall that, when I first sought your professional services as an emergency almost four years ago, previous dental experiences had induced in me anxiety levels verging upon phobia. From then on, your expert attention, detailed explanations, good-humoured reassurance and pain free treatments have allowed me to re-establish regular visits including extractions, impressions and the fitting of an extremely comfortable plate.
Similarly effective are my hygienist visits to dental hygienist Ms. Andrea Patrice, whose experts advise, gentle touch and thorough treatments are immensely valuable in maintaining oral health and keeping me pain free.
In addition, the welcoming and caring attitude of nursing and reception staff in surroundings that are not only relaxed and comfortable but re-assuringly hygienic in these days of super bug infections, all contribute to re-building and maintaining my confidence and security.
Yours sincerely,
P. Stevens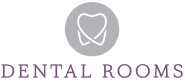 £
Wimbledon
020 8946 2426
Dental Rooms
Dear Dr Cilliers,
I write in response to your letter asking if I would provide a testimonial for the welcome book section of your revamped website. Naturally I would be delighted. Please use any part of this letter that you feel is appropriate.
I had not visited a dentist for a number of years prior due to a difficult procedure with another dental practice that ultimately required emergency treatment at guys and made me reluctant to visit a dentist again. However I needed to make sure that the work done on extracting an impacted wisdom tooth was healing properly and that's when I became a patient of both you and dental hygienist miss Patrice.
This was approximately 4 years ago, since then I have been for numerous regular check ups and treatment with both you and Miss Patrice as I no longer find visits to the dentist a daunting prospect. During this time I have had impressions taken for a brace for bruxism, easing a lifelong problem that you spotted with a quick look at my teeth.
The well equipped, clean surgery coupled with the professionalism and friendliness I experience from all the staff each time I visit has dispelled any anxiety about visiting the dentist. After such an unpleasant previous experience I am relieved to have found such gentle yet expert dental care and have passed your name to several friends and colleagues.
Yours sincerely,
K. Stevens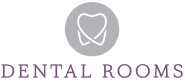 £
Wimbledon
020 8946 2426
Dental Rooms
Dear Dev,
When I first came to you as you know I was extremely nervous due to a very unpleasant experience as a child. I had been left extremely traumatised by a school dentist and because of this I hardly ever visited any dentist. Then a friend told me of your practice and I finally decided to visit you.
From the moment I entered the Dental Rooms I started to feel reassured, I was met with a wonderful feeling of calm and understanding from the receptionists to yourself, the nurses and the lovely Andrea, you were all so kind. As you know I came a long way.
Thank you all for being so understanding and giving me back my confidence in coming to the dentist, and by the way my teeth look great.
Sincerely,
S. Naaman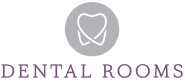 £
Wimbledon
020 8946 2426
Dental Rooms
Dear Tommy,
In the past I was always terrified of visiting the dentist. However since I have found you I have no fear of visiting the dentist what so ever. You make me feel completely relaxed and in fact as you know my husband Michael has actually fallen asleep during treatment. How is that for relaxation!
With kind regards,
S. Pittas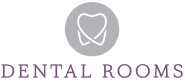 £
Wimbledon
020 8946 2426
Dental Rooms
I must be one of the most nervous of Dr Patel's patients, but he has always been a calming influence on my fears and worries. For more than 10 years I have been under his care, and during this time have undergone various major dental treatments. I have the utmost faith and confidence in Dr Patel in every aspect of his work and I would have no hesitation in recommending him to any prospective patient.
M. Lambrgets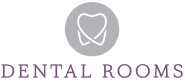 £
Wimbledon
020 8946 2426
Dental Rooms
In April 2009 Dr. Dev Patel performed a 'tooth coloured resin restoration' on my upper front two teeth. I am absolutely delighted with the result and can thoroughly recommend Dev to anyone. Also, a couple of years ago, Dev did a couple of implants for me, which are perfect. The difference in 'quality of life' over what's available on the NHS really does make all the difference.
D. Sasson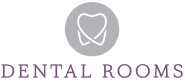 £
Wimbledon
020 8946 2426
Dental Rooms
Dear Tommy,
I just wanted to say how pleased I am with the final result of my dental treatment. I had wanted to refresh my smile for a very long time but did not have the courage nor the foresight to do so until I was introduced to you.
The work you have done is of wonderful quality and quite simply has transformed my smile! I am extremely grateful.
Kind regards,
C. Brennan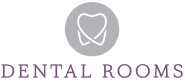 £
Wimbledon
020 8946 2426
Dental Rooms
The year 2005 was a very busy time for me. My son was getting married the following year and I had been advised by my dentist that I was about to loose my front tooth. Not with standing that most of my upper teeth were in such poor shape with crowns and loss of bone that I would be looking at dentures.
Now with out going into too much detail I had seen some very embarrassing moments with both my Mother and in laws during their final years that nothing would see me going into dentures if I could possibly avoid it.
So with lots of research various visit's to specialist's different approaches suggested, estimates, I finally decided to ask Dr Dev Patel to accept me as his patient.
From his whole demeanour constant explanations of his preferred program for me, his kind and courteous manner I knew I was making the right choice.
Though out all my treatment I was made to feel at ease, all pain levels were strictly monitored so I had none, perhaps a little discomfort when my teeth had to be extracted but that was all, "Dev" never made me feel even the slightest embarrassment when I become upper toothless.
The transition from old teeth to implants was a military operation never did I leave the surgery without looking my old self with temporary sets of teeth. During all this time if I had any problem Dev was always at the end of a phone.
True to his word by July 2006 I was the proud mother of the bridegroom ready with a big smile for the wedding photos.
Since that date we have made minor adjustments to the overall appearance, again it would seem however small my request, however silly it may have seemed to Dev he made sure I always left the surgery happy.
Will I eventually have the bottom set as implants? When the time comes absolutely and I could not recommend Dr Dev Patel and his staff more highly.
If you are about to make that final decision for implants, you could not be in more skilled and caring hands.
So a big smile from me
D. Evans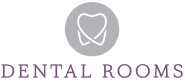 £
Wimbledon
020 8946 2426
Dental Rooms
Having dental implants was one of the best decisions of my life, a decision which I hesitated and mulled over for years and months but once I had started the process with Dr. Dev Patel as my dental surgeon my anxiety abated rapidly. I am very pleased with the finished work as it has strengthened my jaw bone, improved my overall appearance and enhanced my confidence.
The whole procedure was explained with great clarity before any work was undertaken and I had all of my numerous questions answered. A complete cost plan was provided and throughout the process numerous x-rays and impressions were taken to ensure that the end result was right for me in terms of maximising appearance and dental health. The X-rays were to ensure that my bone density was sufficient to allow the implants to integrate into the bone structure especially as I was likely to require at least five implants. These processes were carried out in meticulous detail.
Despite having a phobia about dental surgery, the procedure on the lower jaw to insert the implants although moderately uncomfortable, was painless and I opted to have the work done under normal local anaesthetic .It lasted around three hours after which I went home by cab well equipped with painkillers, which I used very little of and antibiotics. Well fitting temporary teeth were fitted over the implants shortly after insertion and I ate, talked and worked normally after a day.
No adverse reactions to the implants were experienced by myself and again after several consultations regarding colours, fittings, materials and fine tunings the permanent teeth were fitted over the implants to my complete satisfaction. My confidence in Dr. D. Patel and his implant surgery skills is such that I am willing to respond to potential patients' queries regarding the process and its outcomes.
C. Bryan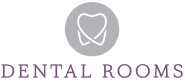 £
Wimbledon
020 8946 2426
Dental Rooms
My first visit to Dental Rooms was in response to an agonising tooth ache which was later confirmed to be a result of a crack in one of my bottom molars. In order to better understand the extent of the crack I was referred to the endodontist to see if the tooth could be saved by a root canal. The pain seemed to be getting worse everyday and by that stage I honestly just wanted to have the tooth removed.
I discussed my options with Dr Patel. I could either go for a root canal which was likely to have a limited lifespan due to the extent of the crack or have the tooth extracted with the possibility of a dental implant later on. Dr Patel clearly explained the procedure for a dental implant and I agreed that this seemed like the right choice.
Because the tooth was cracked the extraction was difficult and I had four very painful days off work, eating soup and drinking through straws! It took a several weeks to properly heal and for my eating to get back to normal.
After the initial tooth ache and the painful extraction, I admit I was very apprehensive and reluctant to go back for the implant.
The implant procedure however was amazingly quick and painless. I had straws, soup and painkillers at the ready but in fact, the pain never came and I honestly couldn't tell I'd had anything done. It seemed unbelievable that something could be screwed into my jaw without any soreness or pain.
The implant was left to stabilise for six months and I returned simply to have the new tooth screwed in. Again, no pain or soreness and I was eating normally straight afterwards.
I am extremely happy with the results (my husband couldn't tell which tooth was the new one!) and I would definitely encourage anyone to go ahead with the same procedure.
N. Bebb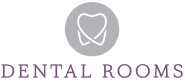 £
Wimbledon
020 8946 2426
Dental Rooms
Dear Dev,
I just wanted to say again a massive thank you for the amazing job you did with my implant. You're a bloody genius! I did ring Dennis to thank him as well but was still in tears so he prob thinks I'm a nutter!
I'm so delighted with the result it was better than I could have hoped for.
I know this is your profession but I truly feel you wanted it to look as good as I did; there was a personal touch and genuine care which I appreciated.
My whole experience with the clinic has been brilliant, from your skill to the caring nurse who was at my operation, to Carol who is so helpful and calm when I've had a wobbler and to Emily who wiped my mascara away!
Everything I asked for in the questionnaire before treatment started I got and more. (Including perfection with the tooth) I have no hesitation in recommending you – already have and I meant what I said; should any of your patients need one implant and are worried/ anxious/ nervous that it won't look right then I will be delighted to come to Wimbledon and show them (and tell them to trust you).
So the chocolates are a small token of my appreciation. Please share them with Emily and Carol. (Oh I am flossing all the time now!)
Please feel free to use any of this as a testimonial or I will happily write you another one.
M. Devine