What is Facial Aesthetics?
A safe, non-surgical way to reduce the signs of ageing on the face. Careful use of wrinkle softening treatments and/ or injectable fillers can soften expression lines, define facial contours and lift drooping skin. These can be combined with reconditioning skin treatments to achieve maximum benefit/ best results.
At Dental Rooms, we have experienced cosmetic dentists and expert facial aesthetics practitioners offering the following treatments:
Anti-wrinkle treatments
Dermal Fillers
PDO Threading
Mono Threads
Microneedling
Chemical Peels & PRP (plasma rich protein – 'vampire' therapy)
We have extensive experience using these methods to provide a wide variety of treatments, including:
Facial rejuvenation
Wrinkle softening treatments
Non-surgical brow and face lifts
Brow asymmetry adjustments
Nefertiti neck lift
Jowl lift
Lip enhancement, perioral area, non-surgical rhinoplasty, mid face augmentation (cheeks and tear troughs), chin augmentation, jawline definition, temporal hollows and forehead
Face slimming
Gummy smile
Bruxism (teeth grinding)
They can also be used to successfully treat non-facial conditions such as:
Hyperhydrosis (excessive sweating)
Hair loss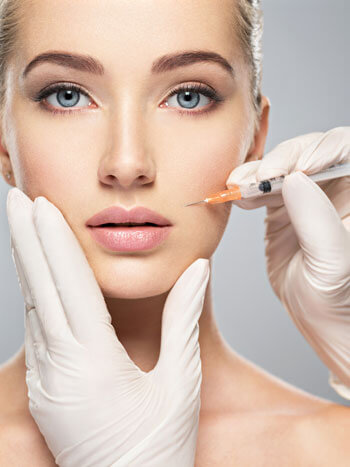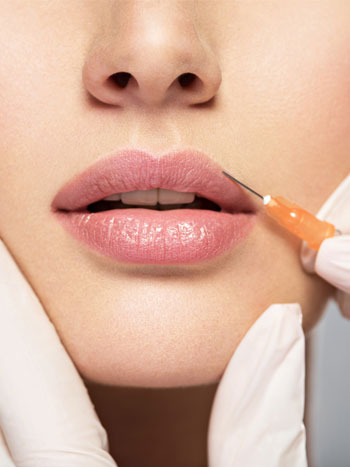 Why choose Dental Rooms for your treatment?
Dental practitioners make the best facial aestheticians for a number of reasons:
Extensive knowledge of Facial Anatomy: They have an extensive knowledge of oral and maxillofacial anatomy, and of how facial muscles work. This is key in using injectables in harmony with your natural face structure and movement to achieve the best results.
Extensive experience with facial treatments and injections: Dentists work with in and around the face on a daily basis, and are highly skilled in giving injections – more so than most doctors!
Safety: As medical professionals, dentists are in an excellent position to avoid medical complications, but also to manage them on the rare occasions they may occur. You will also have peace of mind from knowing that you are being treated in a clinic environment, where high levels of health & safety and medical expertise are standard practice.
Everything under one roof
We are a multi-disciplinary dental practice. This means we are able to offer advice on all methods to improve and enhance your facial aesthetics. This includes advice on the integration of dental techniques ,such as the use of implants and teeth straightening as methods to improve the look of sagging skin or fill out facial hollows.
Experts in Facial Aesthetics
Dr Maria Kocisova is a cosmetic dentist and expert facial aesthetics practitioner. Due to her role as an Ambassador for the world renowned Dr Bob Khanna Training Institute, training medical professionals in facial aesthetics, she is highly experienced in dealing with the most complex cases and the avoidance and management of potential complications.
Dr Maria takes a caring and multi layered approach to facial rejuvenation, and will therefore advise and treat both underlying and surface face and skin structure in order to achieve the best results for her patients.
As an experienced cosmetic dentist, Dr Maria is able to consider your bone structure, underlying collagen and skin layer and, finally, the surface skin itself to allow you to achieve the best treatment plan.
FREE consultation available for a limited time
We believe every patient is unique and all our treatment plans are tailor made to the individual.
To allow you to get the best treatment for you, we are offering a FREE, no obligation consultation with Dr Maria Kocisova. She will find out your concerns and make a comprehensive assessment of what treatment plan would allow you to achieve the best results.