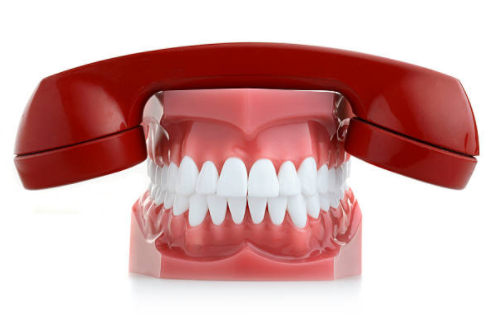 We hope that you are all keeping well and safe. Thank you for all your messages of support over the last few weeks, we are so humbled to be looking after a group of caring and loyal patients. Our thoughts go out to all of you who have been affected by this unprecedented situation.
Further to our email to you on 23rd March regarding the situation with COVID-19, we are now writing to update you with details of the remote advice service we will be providing during our temporary closure.
FOR NON URGENT QUERIES
Please email info@dentalrooms.co.uk. We will be able to address all non-urgent queries via email. If you require a call back, please let us know. In addition, if you are in self-isolation and need our help please get in touch.
FOR NON-URGENT DENTAL PROBLEMS
We appreciate that some of our patients will experience dental issues which are non-urgent.
Visit the guide we have created with tips to help with issues such as mild pain, ulcers, denture problems, loose or lost crowns, bleeding gums etc.
DENTAL EMERGENCIES
If you have a dental emergency please call 07958 558 547. If the line is busy please leave a message with your full name and date of birth and we will call you back. Alternatively if you have an urgent dental emergency such as facial swelling, trauma or bleeding please call NHS 111 or attend your local Accident and Emergency department.
When we speak to you we will take you through a series of triage questions. We will be able to provide advice, discuss the use of analgesics and organise prescriptions if appropriate.
We will also be able to help organise appointments to manage the problem as soon as it is safe to do so. Unfortunately, we will not be able to see patients at Dental Rooms during this period.
If we deem the problem to be urgent and acute or you will be advised to attend an URGENT DENTAL CARE CENTRE. Details of the current centres are below:
King's College Hospital London, Denmark Hill, London, SE5 9RS
Patients should call 020 3299 5608 to be triaged. Please note that they will only see urgent dental conditions such as abscesses, pain not responding to analgesics, medically compromised/vulnerable patient groups and dental trauma. They will not see lost fillings/crowns etc.
Guys Hospital, Great Maze Pond, London, SE1 9RT
Patients should call – 0207 188 0124 before attending to be triaged and directed.
St Thomas's Hospital, Westminster Bridge Road, London, SE1 7EH
Children will be seen at St. Thomas's Hospital. Please call 0207 188 7188 ext 50202 or 50203 before attending.
ALTERNATIVELY, PLEASE CALL NHS 111 FOR AN UP TO DATE LIST OF URGENT DENTAL CARE CENTRES.